Below is the online edition of In the Beginning: Compelling Evidence for Creation and the Flood, by Dr. Walt Brown. Copyright © Center for Scientific Creation. All rights reserved.

Click here to order the hardbound 8th edition (2008) and other materials.
26.   Ape-Men?
For over a century, studies of skulls and teeth have produced unreliable conclusions about man's origin.a Also, fossil evidence allegedly supporting human evolution is fragmentary and open to other interpretations. Fossil evidence showing the evolution of chimpanzees, supposedly the closest living relative to humans, is nonexistent.b
Stories claiming that fossils of primitive, apelike men have been found are overstated.c
Furthermore, the techniques used to date these fossils are highly questionable.  [See pages 37–43.]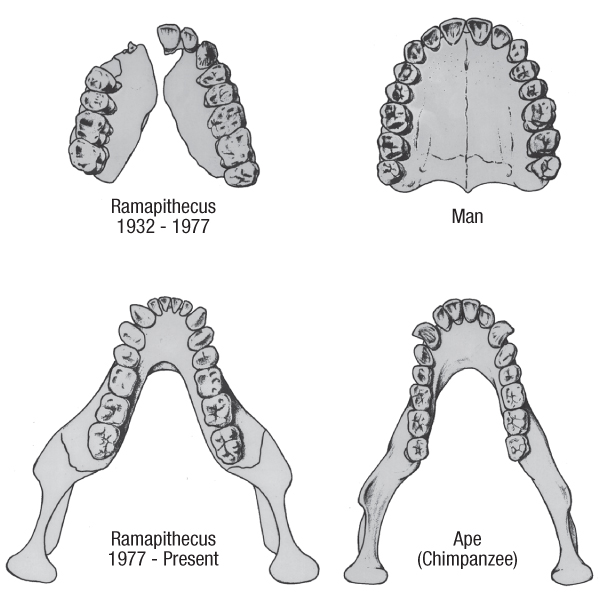 Figure 13: Ramapithecus. Some textbooks still claim that Ramapithecus is man's ancestor, an intermediate between man and some apelike ancestor. This mistaken belief resulted from piecing together, in 1932, fragments of upper teeth and bones into the two large pieces shown in the upper left. This was done so the shape of the jaw resembled the parabolic arch of man, shown in the upper right. In 1977, a complete lower jaw of Ramapithecus was found. The true shape of the jaw was not parabolic, but rather U-shaped, distinctive of apes.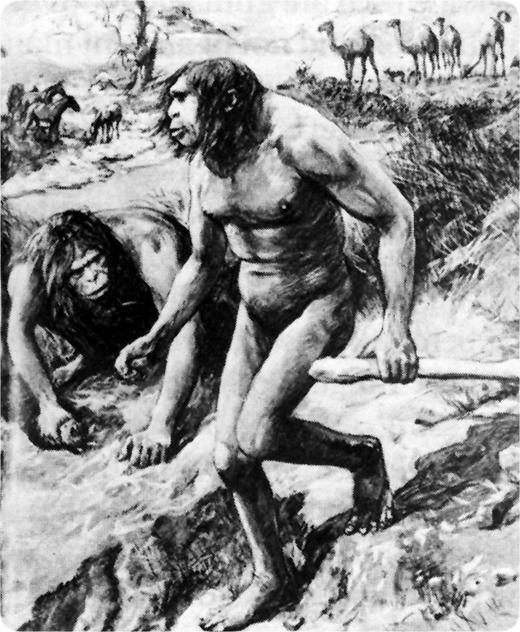 Figure 14: Nebraska Man. Artists' drawings, even those based on speculation, powerfully influence the public. Nebraska man was mistakenly based on one tooth of an extinct pig.  Yet in 1922, The Illustrated London News published this picture showing our supposed ancestors. Of course, it is highly unlikely that any fossil evidence could support the image conveyed here of a naked man carrying a club.