Below is the online edition of In the Beginning: Compelling Evidence for Creation and the Flood, by Dr. Walt Brown. Copyright © Center for Scientific Creation. All rights reserved.

Click here to order the hardbound 8th edition (2008) and other materials.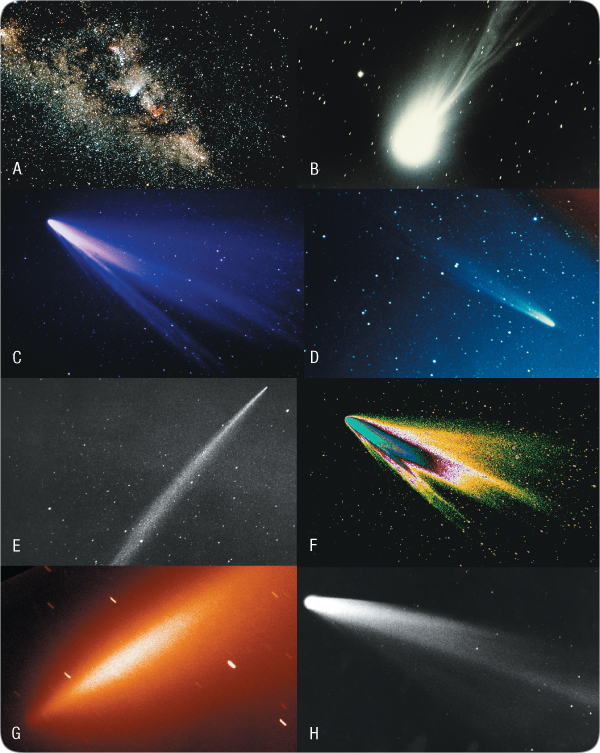 Figure 165: Comets. A) Comet Halley in Milky Way, February 1986; B) Comet Halley, February 1986; C) Comet West, March 1976; D) Comet Kohoutek, June 1973; E) Comet Ikeya-Seki, November 1965; F) Comet West, computer enhanced; G) Comet LINEAR, July 2000; H) Comet Hale-Bopp, March 1997.