Below is the online edition of In the Beginning: Compelling Evidence for Creation and the Flood, by Dr. Walt Brown. Copyright © Center for Scientific Creation. All rights reserved.

Click here to order the hardbound 8th edition (2008) and other materials.
64.   Corals and Caves
Estimated old ages for the Earth are frequently based on "clocks" that today are ticking at extremely slow rates. For example, coral growth rates were thought to have always been very slow, implying that some coral reefs must be hundreds of thousands of years old. More accurate measurements of these rates under favorable growth conditions now show that no known coral formation need be older than 3,400 years.a A similar comment can be made for growth rates of stalactites and stalagmites in caves.b [See Figure 152 on page 263.]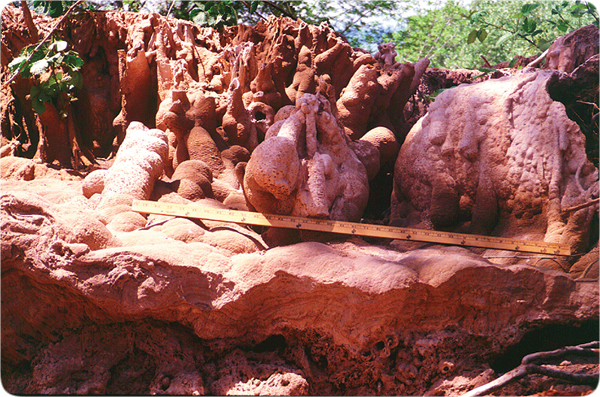 Figure 29: Stalagmites. Water from an underground spring was channeled to this spot on a river bank for only one year. In that time, limestone built up around sticks lying on the bank. Limestone deposits can form rapidly if the groundwater's chemistry is favorable. Just because stalactites and stalagmites are growing slowly today does not mean they must be millions of years old. As we will see in Part II, conditions after the flood provided the ideal chemistry for rapidly forming such features.